"Let us thank all those who teach in Catholic schools. Educating is an act of love; it is like giving life"
Pope Francis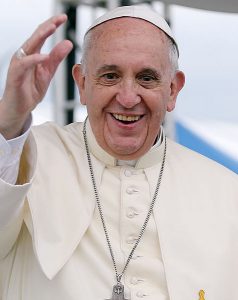 "Get Into Teaching: Catholic Education"
This event is to promote teaching within Catholic schools, both primary and secondary. It is a drop-in allowing for anyone interested in a career in teaching to meet with existing teachers, school leaders and ITT (Initial Teaching Training) providers. We can arrange SEP (School Experience Programme) placements and help with questions about eligibility, funding and different routes into teaching.
Date: Thursday 21st March
Time: 4 to 7pm
Location: Canon Roche Hall, 21 Laindon Road, Billericay, Essex, CM12 9LL (behind The Most Holy Redeemer Church). Free parking on site or a 10 minute walk from Billericay station.
"Moving Into Catholic Education"
A networking event for all those working in schools that are not Catholic who would like to find out more about working in Catholic education. Join with other teachers and school leaders to discuss the benefits and joys of working in Catholic schools, as well as discussing challenges and barriers.
Date: Saturday 6th April 2019
Time: 11am to 2pm
Location: SION Centre, Sawyers Hall Lane, Brentwood CM15 9BX.  Free parking on site. 15 minutes walk from Brentwood station.
"The life of a teacher, as I know from personal experience, is very challenging and demanding, but it is also profoundly satisfying. It is more than a job, for it is rooted in our deepest convictions and values. To be intimately concerned in the development of a young person, of hundreds of young people, is a highly responsible task. As teachers, you kindle in your students a thirst for truth and wisdom. You spark off in them a desire for beauty. You introduce them to their cultural heritage. You help them to discover the treasures of other cultures and peoples. What an awesome responsibility and privilege is yours in the teaching profession."                                                                         

Saint Pope John Paul II