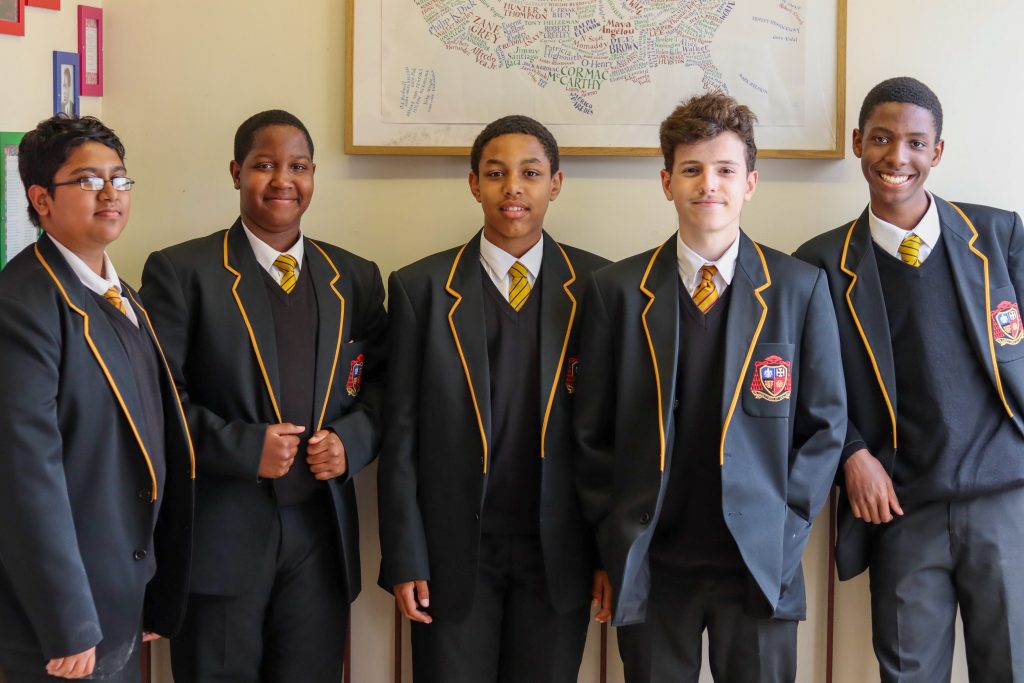 At St Bonaventure's we want to keep every member of our school community safe. This is called 'safeguarding' and this part of our website is directed to our students and their families to help them find resources and information to help keep safe – in school, at home, travelling to and from school, online – in fact everywhere!
Our Designated Safeguarding Lead is Mr N Jobbins
Our Deputy Designated Safeguarding Lead is Ms M Roddy
If you have concerns about your safety, or the safety of a another student, please click the link below to report this concern to the safeguarding team. Your concerns will be taken seriously and may require a follow up conversation.

Keeping Safe… 
Tips for keeping safe at home 
All children have the right to grow up in a safe, healthy and happy household free from physical, emotional and sexual abuse, and neglect. 

Physical abuse is when someone hurts or harms someone on purpose.

Emotional abuse is the continual emotional mistreatment and can involve trying to scare, humiliate, isolate or ignore. 

Sexual abuse is when a child is forced or tricked into sexual activity. It can be contact (sexual touching, forced sexual activity) or non-contact (shown pornography, sharing and making images, online sexual activity.) 

Neglect is continued failure of the parent to provide food, shelter, clothing, medical care or supervision 
For more information on keeping safe at home 
National free and confidential advice for all young people aged up to 19. Can be accessed for free by calling 0800 1111 
National Domestic Violence Helpline 
support and information for girls who are experiencing violence, or have experienced violence in the past 
Support for male victims of domestic abuse 
Online counselling and support for all Young People living in Newham 
Tips for keeping safe in the community 
Do not hold or carry something for someone you do not know. 

Many shop keepers have been trained to offer safe spaces. If you're feeling unsafe or uncomfortable, find the nearest shop. 

If a stranger approaches you, do not get into a conversation and find a safe place. 4. Keep valuables out of sight at all times. If someone tries to take something just had it over. 

Be alert to your surroundings at all times. 
For more information on keeping safe in the community 
A national website to access non-judgement information and advice about crime and criminality.
Tips for keeping safe Online 
Set strong passwords for each website you use. Do not use the same password for every website 

Do not post anything that you would not want your parents/carers, teachers or future employers to know. 

Don't share personal details – especially with people you do not know in real life. 4. If something appears too good to be true, then it probably is. Do not respond to messages from people you do not know. 

Talk to someone you trust if you're worried about something you've seen online. 
For more information on Keeping Safe Online 
Internet Matters – Parental Controls 
A useful site that supports parents to put appropriate controls on phones, tablets and laptops 
A website that provides information and advice on online relationships 
Tips for keeping safe with others 
The ages of sexual consent in the UK is 16 for both heterosexual and homosexual relationships. 

It is against the law to send, receive or view sexual imagery under the age of 18 – even if the images are of yourself. 

Healthy relations are where both parties are equal, respectful and understanding. You should never feel pressured into doing something you don't want to do, or ever feel like you have to prove yourself to your partner. 

A healthy relationship finds balance between spending time with your partner, and with your friends and family. 

Relationships should, at their heart, respect the dignity and rights of both people involved. 
For more information on Keeping Safe with Others 
A campaign to help young people understand what a healthy relationship looks like. 
A website that provides information and advice on online relationships and sexual abuse and exploitation 
Child Exploitation and Online Protection Command (CEOP) 
National Crime Agency that exists to bring online sex offenders to justice 
An organisation that exists to promote the needs and rights of women and girls who have experienced sexual violence