St Bonaventure's Virtual 6th Form Prospectus
Take a look at our online prospectus for more info about our 6th Form
If you have any further queries or would like a tour, please email: 6thform@stbons.org 
Check out our specific subject chapters here:
Please see also:
Welcome from the Director of 6th Form
Mr Templeman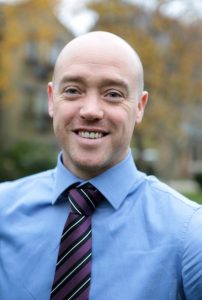 We believe we are the best 6th Form for your child because we support our students irrespective of their aspirations or achievements.
We have a comprehensive intake and have a vast experience of helping students progress into a wide range of pathways and careers.  Our aim is simply to get you where you want to go.
As a National Teaching School, we take a lead role in the professional development of teachers and support staff and therefore deliver the highest standards of pedagogy.
We take students with a view that they will spend two years with us and develop enormously in that time.  We understand that students find Year 12 very challenging and we are well equipped to help you progress successfully.  We are friendly, personal, caring and inclusive.  We believe these are the values that support our ethos and facilitate our students achieving their potential.
We offer an outstanding educational experience as a 6th Form and want you to make your success part of our tradition.
If you want to be successful, I look forward to receiving your application.
email 6thform@stbons.org for more information
Feel free to contact us if you would like to meet, ask questions and see around our school
"Everyone is invited to apply and be a part of our history"
View our 2020 parental induction to see the level of support we offer students and their families: Parental Induction
Check out what our alumni have to say about being a student at St Bonaventure's: