My ADTSA Training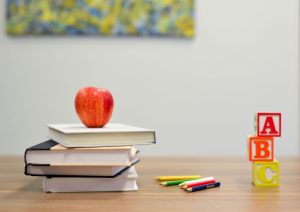 Eighteen months before the beginning of my teacher training, and while in the final year of an Open University history degree, I was discussing with a friend my change in career. As I had never set foot in a school since leaving education at 16, he suggested I visit his school for a week to get a better idea of how schools work and for me to decide if teaching was definitely for me.
I was invited St Bonaventure's which is part of the Agnus Dei Teaching School Alliance. Initially being back in an educational environment was a shock to the system, however within a day, the environment of St Bon's had grabbed me and I knew I had to do whatever it took to get back. The first step was applying to the ADSTA.
The impact the ADSTA had on my teaching is nothing but positive. Particularly in the first half term when I struggled to adapt to the change in career. The support I received from Emma Templemen and Sarah Batty were crucial to me overcoming the difficulties and moving forward. I cannot thank them enough.
My most memorable part of training was towards the end of my final placement at St Bon's in May 2019. After a fantastic experience at Bon's I was disappointed that my time there was coming to an end and that, as far as I was aware, there was no permanent position available for me. So I was preparing for an interview for a different school when seemingly out of nowhere I was called into the heads office and offered a job. By far the most memorable part of my training with the ADTSA.
The only school/teacher training experience I have is through the ADTSA so although I have no comparison, I can say that throughout my entire training experience I never wanted for anything, support was in abundance and opportunities to progress, strengthen and improve were plentiful. As much as I know St Bon's is special, I know that it is not alone with the Alliance – there is an amazing group of schools that are so willing and keen to help trainees be the next generation of teachers. I also had a placement at the Ursuline Academy Ilford, and they too were amazingly supportive and helped me in so many different ways.
If anyone is offered a training place within ADTSA then I strongly suggest they grab it with both hands and count themselves lucky to have the opportunity to train with them.
Rhys Madden is currently teaching History and Geography and completing his NQT year. He continues to be supported by Emma Templeman, Assistant Director of Teaching School . If you are interested in training to teach, please get in touch: agnusdei@stbons.org – we have 11 trainees in 2019/2020 and are looking to expand our offer for 2020/2021. More info is available here.