Leading With Confidence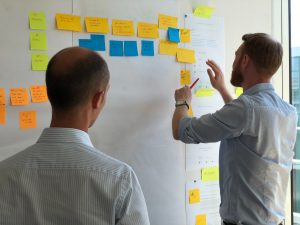 I believe that middle leaders play an integral role in a school environment, they are at the heart of the drive for leading change and improvement within a school and therefore completing the ADMLPQ course was a no brainer for me.
I was a year into my assistant curriculum leader role of a large department and still young, and early in my teaching career, and thus knew I wanted to do a course to develop my leadership skills. The ADMLPQ course not only helped me understand what kind of leader I am, but also how to adapt my style when working with colleagues that do not necessarily have the same style or approach as me.
Through this course I was able to lead change for improvement within my department effectively and it encouraged me to stay focused on the end goal of improving GCSE outcomes, be reflective, and manage issues effectively. Coaching was a key skill that I took away from the course, encouraging my colleagues to find solutions to issues and delegating, as opposed to me always taking the lead.
Gaining advice and insight from both internal and external experienced leaders helped me better my knowledge in how to use data in a more meaningful way. This enabled me to pass on my knowledge to my colleagues and allowed them to better assess the students that needed to be targeted. As a middle leader you can often place all the burden on yourself, but this course gave me the confidence to trust others and delegate work effectively.       
I would definitely recommend doing the ADMLPQ course if you are a new or aspiring middle leader as it encourages you to be reflective, think about the gaps in your knowledge and experience and take measurable and realistic steps in order to improve these. If I had not taken part in the course I would not have been aware of the key strengths and weaknesses of my leadership style and how this could impact on my relationship with my curriculum area.
In addition to this, the ADMLPQ middle leaders course helped me raise my profile within the school as I was given the opportunity to lead the ADMLPQ course and help other new and aspiring middle leaders. This was a great experience as I was able to pass on key knowledge and skills that I had learnt onto a new cohort of middle leaders.
Bushra Khanom is the Curriculum Leader for Business and Economics at St Bonaventure's. She completed the ADMLQ in 2016-2017, and lead the course in 2018-2019.
Find out more: Download Flyer
The 2019 course begins in late October/early November (dates TBC depending on participants), with an application deadline of 11th October.