Reciprocal Gains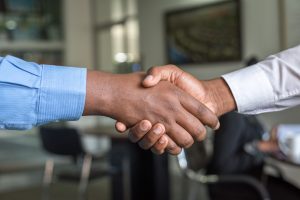 Being an SLE has certainly been a highly rewarding and developmental role for me.
Following my successful interview, I was invited to attend a training day which incorporated many aspects of the role of an SLE. I thoroughly enjoyed the training sessions which were conducted in an inclusive and interactive climate which made me feel ready to embark on this new role. During the training, I was actively involved in live discussions regarding coaching skills and how to choose the best model for identifying areas of development and strengths when supporting schools. Carrying out learning walks and lessons observations at St Bonaventure's gave me an invaluable and practical tool to engage with the expectations of the SLE role and I certainly gained the knowledge of how to best support others.
The interview and this bespoke training have enabled me to reflect on my love for my areas of specialism and provided me with the strategies and structures which are indispensable to support colleagues and departments when deployed.
Spreading my moral purpose and love for languages are no longer confined to the school where I work. In fact, being selected as an SLE has adorned my passion for my subject with a new dimension. Thanks to networking opportunities and deployment, I feel I have been able to play my part in raising standards. An example of these networks is the NE London SLE group which organises annual meetings, facilitating fantastic hubs for SLEs to meet and forge professional relationships.
Deployment is without a doubt a reciprocal gain. Indeed, visiting other schools to offer my support and share my expertise have also been an exciting new context where there is lots for me to take away in terms of pedagogical approaches. Therefore, gaining more experience of different schools.
Meeting and networking with peers who are equally passionate about making a difference to the students we serve has created a sense of synergy, equipping me with more zeal to drive change. Furthermore, I have always been ardently interested in the coaching element in leadership. Being coached via the Ambition Institute programme, I have continued to value conversations and discussions which help coachees discover 'dormant' strengths in them and develop conceptual thinking which can lead to effective problem solving. Being an SLE has given me a great platform to further develop my coaching skills and what Dr Carl Rogers calls 'coaching way of being' as an important aspect of discussions.
My leadership journey has varied from leading the MFL department to my current role as a Head of year. I feel privileged that the title of SLE has recognised the positive impact of my leadership in both roles. It is also a title that has empowered me to spread my love for languages and my passion for making a positive difference to students' lives via aligned collaboration with colleagues from different school.
Mounia Benzidane is an experienced SLE based at The Palmer Catholic Academy. She has worked with a number of schools within the Alliance to help develop MFL. Read her full profile here. See all Alliance SLEs here – a team willing to offer new ideas and a fresh perspective. They are able to visit or work via email / phone too. 
We will be recruiting a new group of SLEs later in this academic year.