Intellectual, Professional and Spiritual Challenges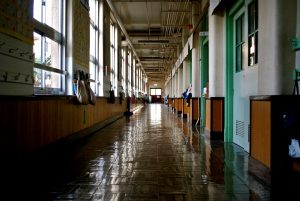 Photo by kyo azuma on Unsplash
I recently found myself at St Mary's in the company of Professor John Sullivan who helped write and launch the MA in Catholic School Leadership in 1997. I completed this course in 2011, and as such he asked me, "What did you take with you from that MA?"
My answer at the time was somewhat incoherent as I mentioned the phrases, servant leadership, dignity for all, the common good, subsidiarity, collegiality, solidarity – with a littering of examples. I was somewhat unprepared, and it was a reminder that 8 years on, it is useful to reflect back on the significance of such a professional qualification, particularly one I completed just as I started as a middle leader.
Professor Sullivan said, "All I really hoped for was a reference to the mixing of the intellectual, professional and spiritual." – and he was absolutely right. The second aim of the MA is to foster an integration (rather than separation) of the academic/intellectual, the professional/practical and spiritual/faith for Catholic school leaders. This is perhaps the unique, but special challenge of all aspects of Catholic leadership.
I have the privilege of running our Alliance leadership courses – for Middle and Senior Leaders, as well as Headteachers. I recently began the first session of the ADSLQ, on Catholic Leadership: principles and practices, reminding the participants that senior leadership is not for everyone, particularly senior leadership in a Catholic school. It is tough.
We returned to some examples from the MA course over dinner – starting with school toilets! As a Catholic leader the state of your toilets matter, because if we truly understand the Theology of the Body and find out that students are making themselves uncomfortable or even physically ill as they will not use your student toilets, you have not only a practical issue but also a spiritual one! The other classic example of the location of the headteachers car parking space came up too… necessary due to the number of external meetings, but is it next to the front door or do they take the long walk, even in the rain? What would the Servant Leader do?
The challenges of the Catholic school leader are huge and varied. However, to borrow a phrase from my friend Jonathan Doyle, what are our "tools and fuels"? If it is the Gospel, and the example of Christ as leader and teacher, perhaps we are not going to go too far wrong. However our challenges will be not simply practical – they will be academic and spiritual too. This theme runs through all our leadership programmes, like a "stick of rock" – because you simply can't detach these considerations when working in a Catholic school it is a mix of the intellectual, professional and spiritual.
Check out Jonathan's book explaining this further here
Consider the fantastic MA in Catholic School Leadership at St Mary's here
The Agnus Dei Teaching School Alliance run course in Middle Leadership, Senior Leadership and Headship – all with principles of Catholic leadership embedded throughout.
Andy Lewis is Director of Teaching School and an SLE. He can often be found on Twitter here.