No One Is Born A Great Teacher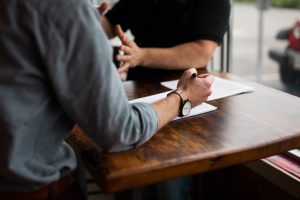 Statistics show a 50% attrition rate for beginning teachers within their first five years of teaching in developed countries. While factors such as workload, school situation, and salary have affected the teachers' decision to leave (Smithers & Robinson, 2003), early positive experiences in teacher education have been considered strong motivational forces in continuing to teach (Ewing & Manuel, 2005). 
When I think about my own incredible mentor and the impact she had on me as a teacher at the start of my own career, I realise that communication, honesty, trust, constructive feedback and both emotional and academic support lie at the heart of good mentoring. Having had these in my own mentoring are probably the reason why I remain in the profession today. 
Of all of these key ingredients, I would argue that Effective Constructive Feedback is the most important of all. Can you remember being told as a trainee to 'work on your voice', 'increase your pace', 'give clear instructions' 'work on your questioning' and 'set time limits'?
As a mentor, I too, have been guilty of rushing feedback and earlier on in my own mentoring career of setting non-specific targets, which leave trainees bewildered and wondering how exactly they can meet them. Prioritising targets without overwhelming a trainee is a difficult thing to do and therefore I think only ever giving three SMART targets helps a trainee avoid becoming overloaded.
The ITT Core Content Framework published on 1st November, states that no one is born a great teacher and that great teachers continuously improve over time, benefiting from the mentoring of expert colleagues. 
I feel very lucky to have had the mentoring at the heart at the start of my career and feel passionate about ensuring others at the start of their career receive the same. I work closely with our current mentors at both St. Bonaventure's and within our Alliance schools to ensure that provision for our ADTSA trainees is the best that it can be. It is a great pleasure to work with teachers at the start of their careers and I feel very privileged to be able to do so.
Emma Templeman is the Assistant Director of the Agnus Dei Teaching School Alliance. She is a Lead Practitioner and has lead on ITT for many years. She is now helping develop mentors across Alliance schools and will continue with this CPD later in the academic year. She is also running a pilot of the Early Careers Framework which will increase the length of initial support for new teachers.