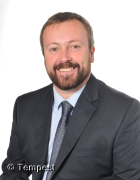 22nd May 2020
Dear Parent / Carer
Firstly, at this time, I hope that you and all of your loved ones are safe and well.
I am writing to you in order to congratulate your son on obtaining a place at our school and to welcome him into the St Bonaventure's community. We are a fantastic school with over 140 years experience of providing the best possible education for boys in East London. I am positive that your son will take advantage of the opportunity that he has been given and will reach his full potential in his time at St Bonaventure's. We look forward to working closely with you to support your sons in their academic, spiritual and personal development.
The current pandemic means that your son's transition into Year 7 from Year 6 will have to be organised and managed in a different way to previous years. However, please do not worry and trust us to do the best by your son. We will be doing all that we can, in the coming months, to build up an excellent working relationship with you and your son. Please be assured that as a part of our community your son is precious to us and we will strive to do what is best for him. Throughout the next half term we will be communicating with you and the primary schools to ensure that your son is ready to start the next chapter of his education with us.
Initially, please click on the link, complete the information sheet provided and submit your responses by Friday June 5th.
Once again, please do not worry too much about your son's transition into St Bonaventure's. It is normally a fretful time for parents particularly when it is a first child moving into secondary school. We are here to serve and support you and working together we will make sure that he is ready to become a Bon's Boy.
Best wishes in these times
God Bless
Christopher McCormack
Headteacher