During this academic year, the School Council team main focus is to make improvements for our school. However, we have to think about our local community, especially as it getting cold and we are almost in winter. During the meeting, we discussed ways we could help to achieve this such as doing a Film Friday or a Cake sale. We have heard many complaints about the School meals and Toilets. We are planning to make a change soon.
If you have any suggestions to help make the school a better place please speak to the Head boy – Chibuike Agu or any of the School Council representatives.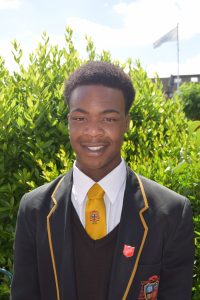 If you were wondering who was Chibuike Agu this is him.
Thanks for your time!