St Bonaventure's chosen to help train
the next generation of teachers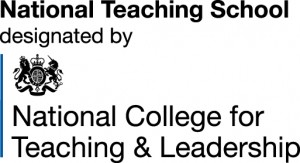 St Bonaventure's School in Boleyn Road, Forest Gate, has been selected to become a National Teaching School.
Teaching Schools take a leading role in recruiting and training new entrants to the profession. They identify and develop leadership potential; they provide support for other schools, and work with schools across their alliance to raise standards of teaching.  
St Bonaventure's is one of 54 schools in England to be granted teaching school status in the latest round.
Introduced in 2011, Teaching Schools are all rated as "outstanding". They work with partner schools in an alliance to ensure high quality school-led initial teacher training and professional development opportunities for teachers at all stages of their career.
They raise standards through supporting other schools, engage in research and development, and ensure that the most talented school leaders are spotted and supported to become successful headteachers.
Paul Halliwell, Headteacher of St Bonaventure's said: "It is really exciting to be able to develop and influence the next generation of exceptional school teachers. Our alliance is a group of schools across the Roman Catholic Diocese of Brentwood and so we will be able to work with schools across Essex, the Eastern Boroughs of London and into East Anglia. As a National Leader of Education I am looking forward to working with and assisting colleagues across the country to help raise standards of education."   
The National College for Teaching and Leadership (NCTL) has responsibility, in partnership with headteachers from the Teaching Schools Council, for the designation and quality of the teaching schools programme.
The latest designation round takes the number of Teaching Schools to over 700.
Roger Pope, Chair of the the National College for Teaching and Leadership, said:
"I'd like to congratulate St Bonaventure's – they should be very proud of this achievement.
"Teaching schools have shown themselves to be at the heart of  school improvement. They're supporting other schools, attracting and training the best new teachers and developing the next generation of leaders. At NCTL, we want to do all we can to support their work. "
The successful schools will be invited to attend a national Teaching School induction event.
The Teaching Schools Council, made up of teaching school headteachers, represents all teaching schools. For more information about the programme visit: www.gov.uk/nctl or www.tscouncil.org.uk