About 1 in 3 people with coronavirus do not have symptoms but can still pass it on to others. Regular testing of people without symptoms is important to help stop the virus spreading and protect your loved ones. As lockdown restrictions gradually ease we all need to play our part to help protect each other.
All students should take 2 tests per week, 3 to 5 days apart.
If you test positive with a Lateral Flow Test taken at home you must self isolate. PCR tests are now only being used for people with symptoms and not to confirm a LFT. If you have symptoms, you can still book a PCR test: Book a PCR test.
The LFT tests provided by school are for students only. If you want additional home self test kits they are available from NHS Test Centres – information here.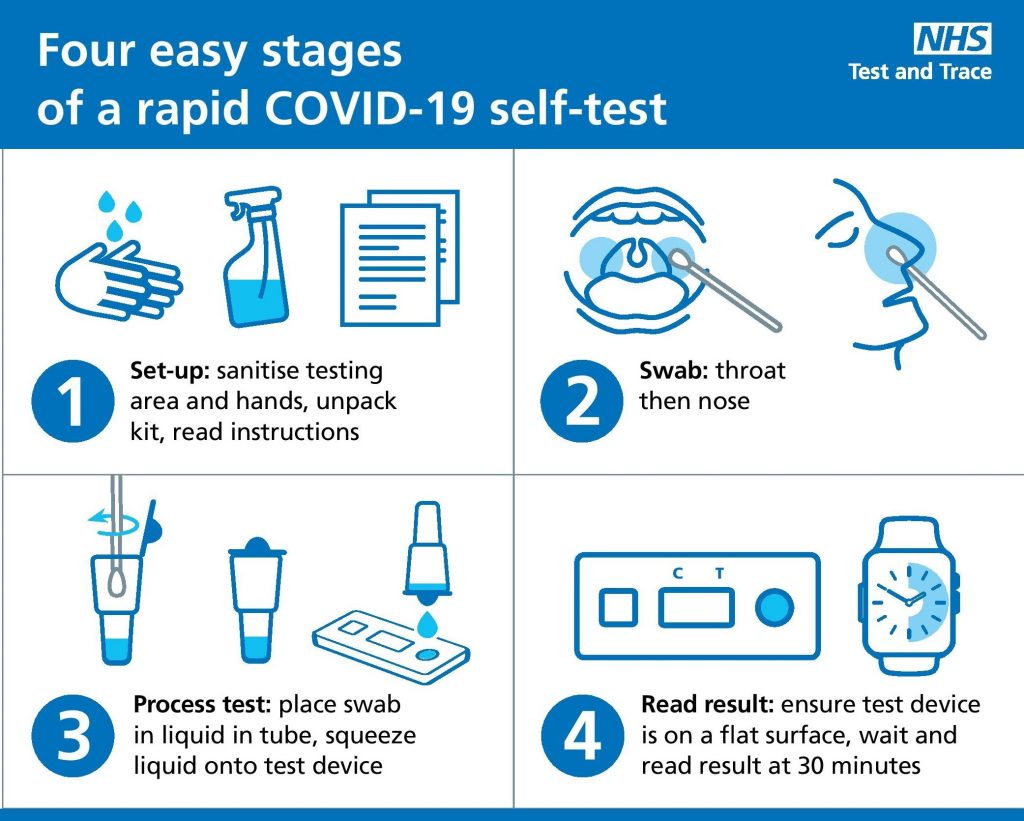 Download Pupil and Parent Guide
Full information guide for Parents
MAKE SURE YOU CHECK INSTRUCTIONS – some kits are nasal only