We will no longer be sending prompts to test twice weekly and we will no longer be able to provide test kits to students on a regular basis. These are still currently available for free to families via pharmacies or via the government website.
We strongly encourage you to keep testing on a regular basis.
If you test positive with a Lateral Flow Test taken at home you must self isolate. PCR tests are now only being used for people with symptoms and not to confirm a LFT. If you have symptoms, you can still book a PCR test: Book a PCR test.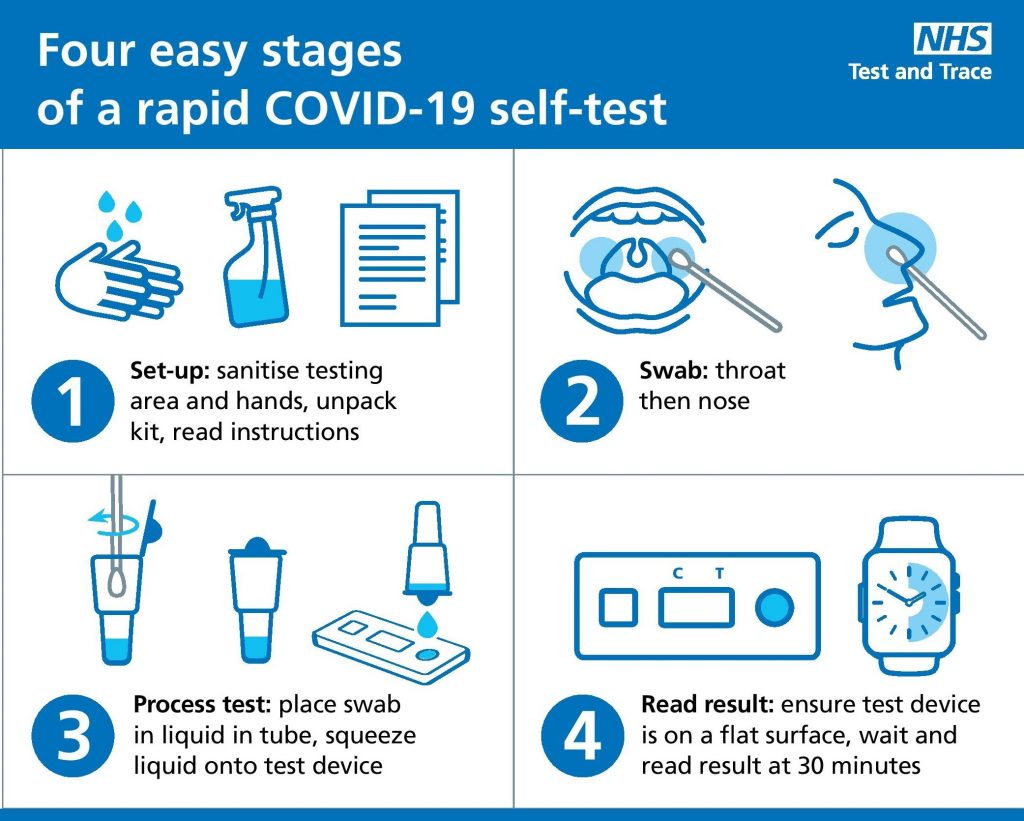 Download Pupil and Parent Guide
Full information guide for Parents
MAKE SURE YOU CHECK INSTRUCTIONS – some kits are nasal only