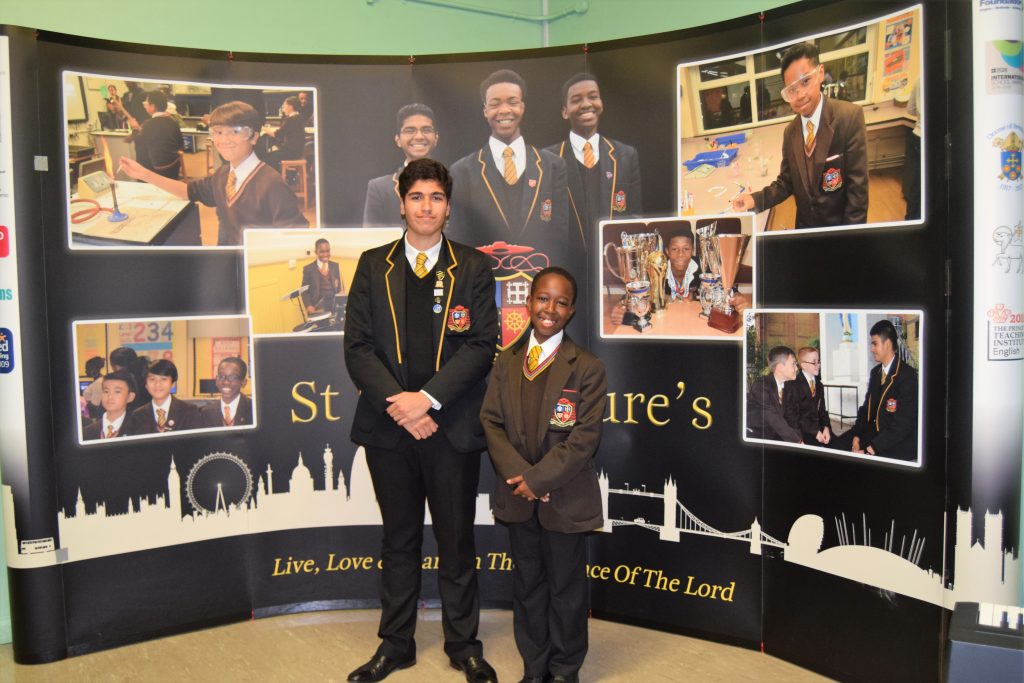 7th October 2021
6-8pm
Headteacher, Christopher McCormack, invites all Year 6 boys and their parents or carers to come along and take a closer look at our vibrant school, meet enthusiastic staff and students and experience what has made St Bonaventure's amongst the top performing schools in East London for more than 140 years
We look forward to welcoming you in to our school and showing you around St Bonaventure's school. We will have students to show you around and answer all your questions, as well as staff in their classrooms and a talk by the headteacher.
This will be complemented by online resources for those who can't attend in person, want to review the information or have further questions:
In order to keep everyone safe we are encouraging all visitors to take a LFT before visiting, wear a face covering in busy areas and follow all directions from school staff.